The PSTs, which have been automatically generated from MS/MS spectra analysis, are submitted to a second software component: PepMap. PepMap is responsible of mapping the PSTs with the contents of protein databases (or, directly, to complete translated chromosomes).
PepMap algorithm consists in two steps:


Mapping a PST on a polypeptide sequence consists in searching for the PST sequence part, then checking that at least one of the flanking masses corresponds to the adjacent sequences.

Mapping of a PST on a protein sequence

Protein identification results in extracting proteins on which the more PST matches occur.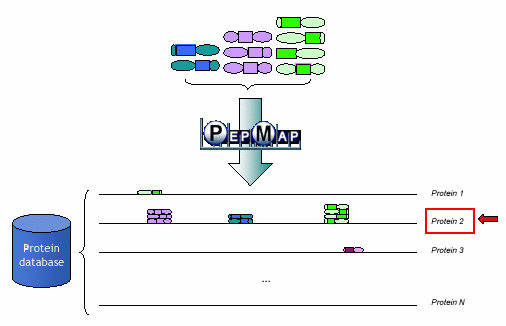 PepMap protein identification overview