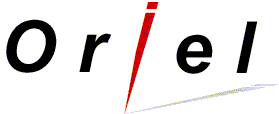 The ORIEL project (IST-2001-32688), funded by the EU and coordinated by the European Molecular Biology Organisation (EMBO), aims to provide research communities with tools to manage large, complex, multimedia datasets and to navigate through an increasingly intricate and potentially confusing information landscape.

The ORIEL project explores and further develops methods, technologies and protocols aimed at the integration, dissemination and exploitation of large, complex and disparate digital information resources. With a view to making such technologies widely available, it focuses on the Life Sciences as a data-intensive and highly demanding testbed that will:
permit effective linking of different types of biological information displaying complex inter-relationships (literature, factual and multi-media image databases)
promote ease of navigation leading to creative exploration of the information landscape and
facilitate user-friendly data presentation and information visualisation.

As an ORIEL partner, INRIA will:
specify standards and design UML models to represent and exchange genomic and post-genomic data,
implement these models using XML-Schema (BOXml package),
experiment with the transformations between existing XML data using BOXml and XSLT.
develop a Java toolkit for:

manipulating BOXml data as Java objects,
converting non-XML data (GenBank, EMBL) into BOXml data (BOXtk package). This toolkit aims at facilitating the uptake of BOXml by other partners.
provide regular updates of BOXml and BOXTk on a demonstration and release web site.